Have you ever been so excited about vacations that you pre-plan everything? All of us have been there! 
If you are a fan of the sea, your ultimate vacation goal would be to ride on a yacht. Imagine being surrounded by the beautiful, blue water. Think about letting the breathtaking scenery sink in while you relax on the yacht.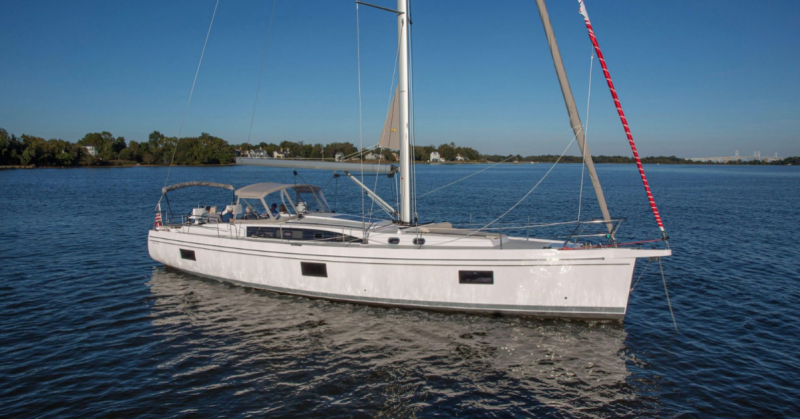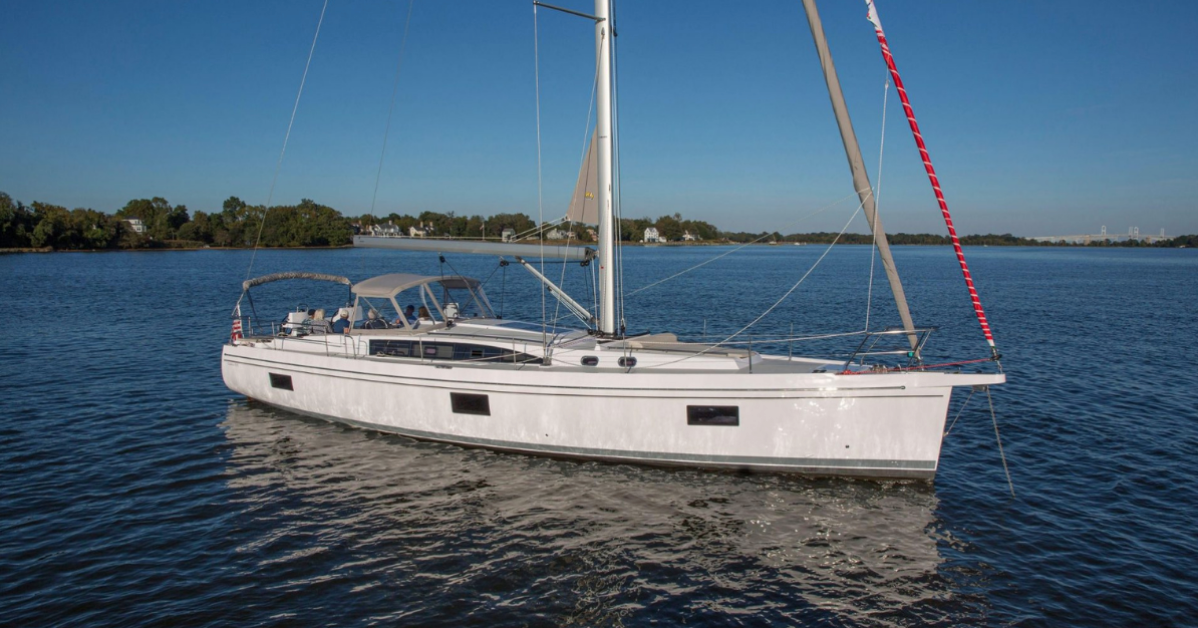 That is dreamy, isn't it? So, how do you fulfill this dream? Why is there so much hype about Catalina 545? Where can you get it from? Let us help you answer all these questions through this blog. Are you all set?
Difference between a yacht and a boat:
Have you ever been confused about whether the words boat and yacht can be used interchangeably? Let us put this confusion to rest and look at how the two differ:
Boats range between 15-30 feet in length, while yachts' length can vary from 35-160 feet. Any yacht with a greater length than 160 feet is called a superyacht.
Smaller boats operate better in calm waters like lakes, rivers, and shallow harbors. Larger boats, usually 20-30 feet long, can navigate the rough ocean waters. 
On the other hand, yachts can operate in deeper ocean waters and deal with the turbulent seas. 
A captain is not enough for a yacht, unlike a boat. A yacht requires a full crew to help with navigation, maintenance, engineering, repairs, serving the passengers, etc. You see, it feels like a small private cruise.
Some larger boats can mount huge engines to get some real speed on the water. However, these engines are of no match to those of a yacht.
Yacht engines are much larger and can produce a lot more power. Moreover, they can run much longer distances.  
Navigation and technology
Advanced marine electronics and navigation systems are essential for yachts, unlike boats. You do not want to navigate imprecisely, so the navigation and technology need to be in-place.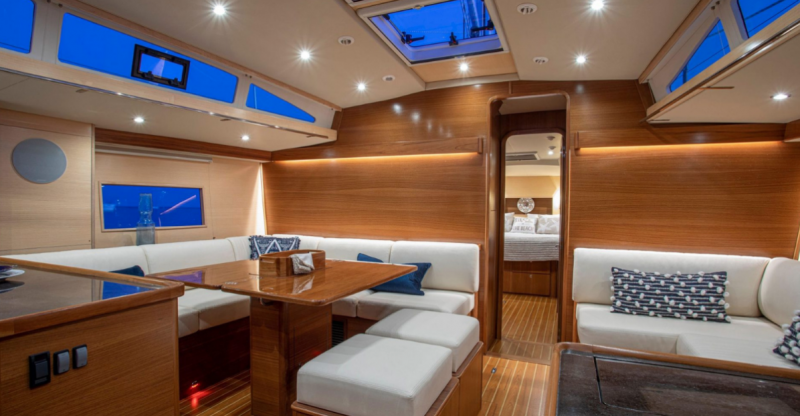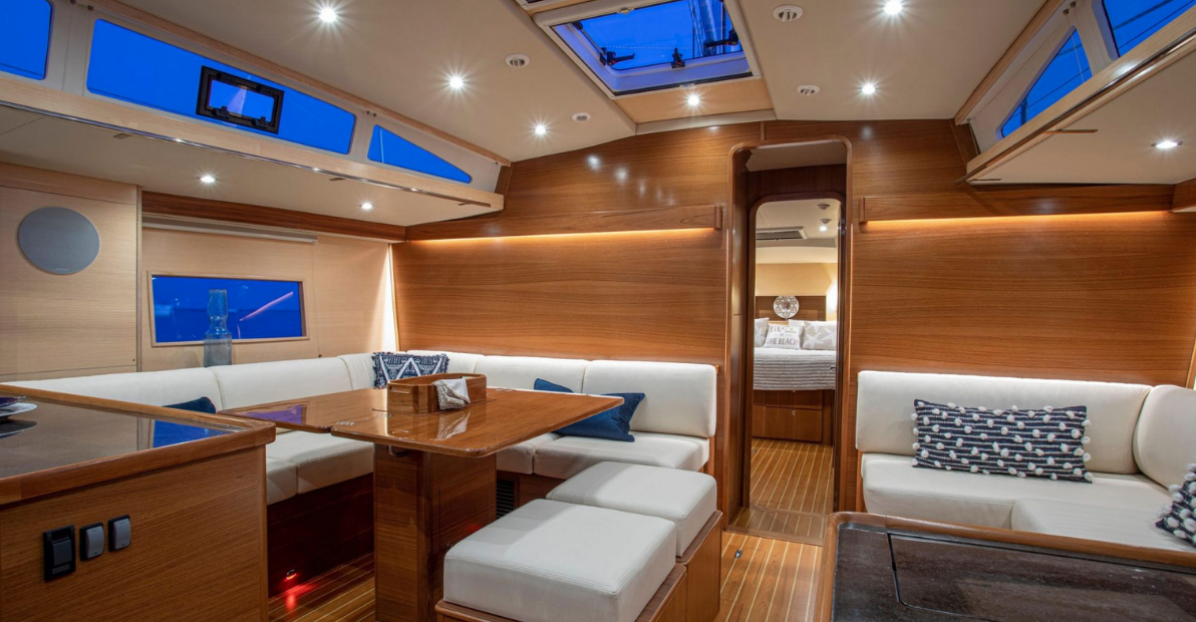 Types of yachts:
Now that we know the difference between boats and yachts, it is time to look at the types of a yacht:
Open yacht, cruiser, cabin cruiser, express cruiser
Catalina 545
Catalina 545 is a contemporary yacht belonging to the category of cruiser yacht. It is a uniquely qualified blue water cruising yacht that ensures safety and easy motion at sea.
Catalina 545 won the title of the best full-size cruiser over 55 feet in 2020. It is one of the favorites yachts of cruising world judges. Now you know why it is so famous!
The Innovations that define Catalina 545
Given below is a list of all the features which make Catalina 545 stand out amongst the crowd of yachts:
Two watertight collision bulkheads

Strike zone below anchor locker with high-density foam

5

th

part structural grid which is dedicated

Deep defense rudder system

Carbon fiber cored bulkheads which have been glassed to the hull and the deck

Boxed rudder shaft system

Ball and socket chainplate system

Build-in life raft storage

Tempered glass deadlights and opening portlights

Flush deck hatches

Self-tending headsail which is easy to manage

Deck gutter drains

Dropdown transom with garage storage 

LED lighting

Engine, Genset, and water heater on the centerline with superior access
Conclusion
You wanted to know about the best yacht to fulfill your dream vacation, right? You have found the answer: it is Catalina 545. Its unique design, comfort, luxury, and power make it the favorite of many yacht enthusiasts.
So, if you plan to have a yacht vacation with your friends or family and do not know where to get one, look no more. Massey Yacht Sales and Services is the best yacht sales and outfitting business. Contact us now and live your yacht dream!