MEET OUR TEAM
Our team of dedicated experts is here to serve you!
The Massey Team of 25 sales professionals meet via teleconference every week to discuss trends, share marketing and sales strategies and present all new listings to the balance of the team. Many of our team members have been in the business for a lifetime and are happy to share their knowledge to help other team members address customer questions and concerns. All team members have at their disposal a KNOWLEDGE BASE that is second to none. If you are purchasing or selling a new or pre-owned yacht, Massey's highly experienced staff will make your process smooth and enjoyable. We have the capabilities to handle ALL aspects of the sale or purchase process and will work with you to achieve the results you expect.
Call one of our sales professionals today.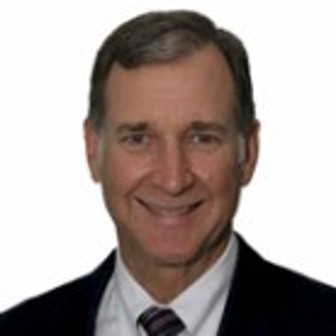 Ed Massey
I have had the pleasure and privilege of selling, listing and outfitting yachts for couples and families since 1977. Nearly 40 years of involvement in the marine industry has given me the opportunity to learn a great deal about yachts, outfitting, problem solving and making dreams come true. During that period I have been involved one way or another in helping over 3,500 yachting families purchase or sell their yachts.
Part of the joy of working closely with yacht buyers and sellers is getting to know them and being able to share my experience and knowledge regarding yacht construction, design, handling characteristics and marine history. Helping to negotiate deals that are fair to all parties and making sure transactions go smoothly is a constant focus. I am passionate about sailing yachts, downeast boats, trawlers, motor yachts and catamarans in the 30' to 70' size range. If you are looking to purchase, sell or outfit these types of yachts I would appreciate the opportunity to be involved. I am available seven days a week. Since 1977, Ed has represented his customers in the purchase and sale of sailboats, motor yachts, trawlers, catamarans, cruisers, center console and downeast yachts and has been in command of 5 different types of Catamarans ranging from a 16' Hobie cat to a 42' Manta, 15 different types of power boats ranging from a 20' Shamrock to a 42' Nordic Tug, and 35 different types of sailing yachts ranging from Capri 22' to a 62' Schooner.
Awards and Achievements:
10 different types of catamarans ranging from a Gemini 34 to a Lagoon 55
20 different types of power boats ranging from a 20′ Pro-line to a 125′ motor yacht
30 different types of cruising sailboats ranging from a Columbia 29 to a CNB 76
Marine Industry Contributions:
Certified Professional Yacht Broker (CPYB)
Certified Sales Representative, Island Packet Yachts
Technical Specialist, Catalina Yachts
Sales Professional, Hunter Marine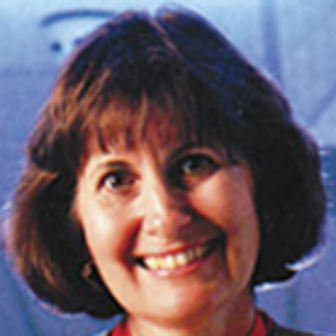 Alice Winter
After a 20 year banking career, Alice joined Massey Yacht Sales & Service in 1996 with the thought of doing more sailing. With her interest in sailing and banking background the job sounded like a perfect match. As the business manager, Alice is responsible for assisting buyers and sellers with closings to insure a smooth transaction. Additional jobs include maintaining office computer systems, assisting with marketing and collateral materials and training new salesman.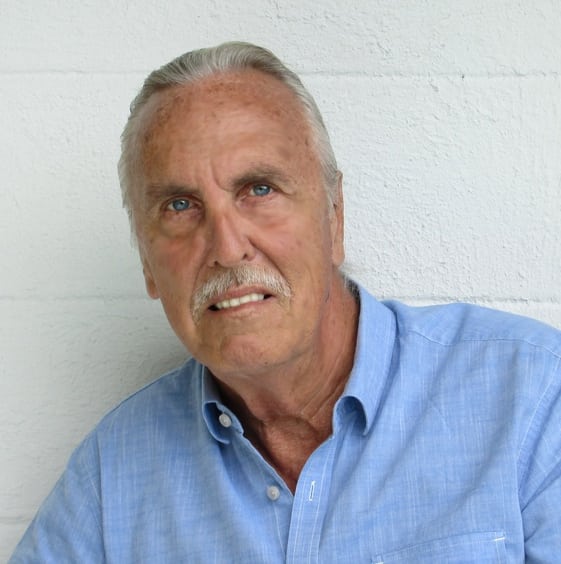 Kelly Bickford
Kelly's thirty five years of marine experience began on merchant vessels. Over the years, he has operated a charter boat company in the Islands and captained large charter boats. He enjoys cruising, racing, and diving, be it on Tampa Bay, Key West or the Caribbean. Since 1987, Kelly has combined his extensive knowledge of the marine industry with an enthusiastic attitude to become one of the premier brokers in the Annapolis area. Kelly is a member of the Florida Yacht Brokers Association, a national trade organization which advocates high ethical standards and professionalism within the industry. He holds a retired One Hundred Ton Masters, All Oceans License issued by United States Coast Guard and is a graduate of the University of Baltimore. In 2003, Kelly was one of the first yacht brokers in the nation to become a Certified Professional Yacht Broker. Only about 4% of Florida yacht brokers have achieved this distinction. In 2008, Kelly and his wife Marianne made the move to sunny St Petersburg. "As an Annapolis based yacht broker, I had had many dealings with Florida brokers. My experience dealing with Massey's guys, with their high degree of professionalism, convinced me that I need look no farther for a place to hang my hat."
Awards and Achievements:
Graduate University of Baltimore BS/BA
Licensed USCG Master with Sail and Towing endorsements (Retired)
Certified Professional Yacht Broker (CPYB)
Island Packet Yachts Certified Sales Representative
Hunter Marine Certified Sales Pro
Catalina Yachts Certified Technical Specialist
Completed Safety at Sea seminar: U.S. Naval Academy, Annapolis
Numerous technical courses and seminars from J Boats, Freedom Yachts, Pacific Seacraft, Tartan, Westerly Yachts.
"Over the last 25 years, with all of my achievements in the marine industry, the one that I'm most proud of, is the number of clients that have come back year after year, boat after boat, to continue to work with me and to think of me as "their yacht broker". I promise to work from start to finish, to continue to earn that title."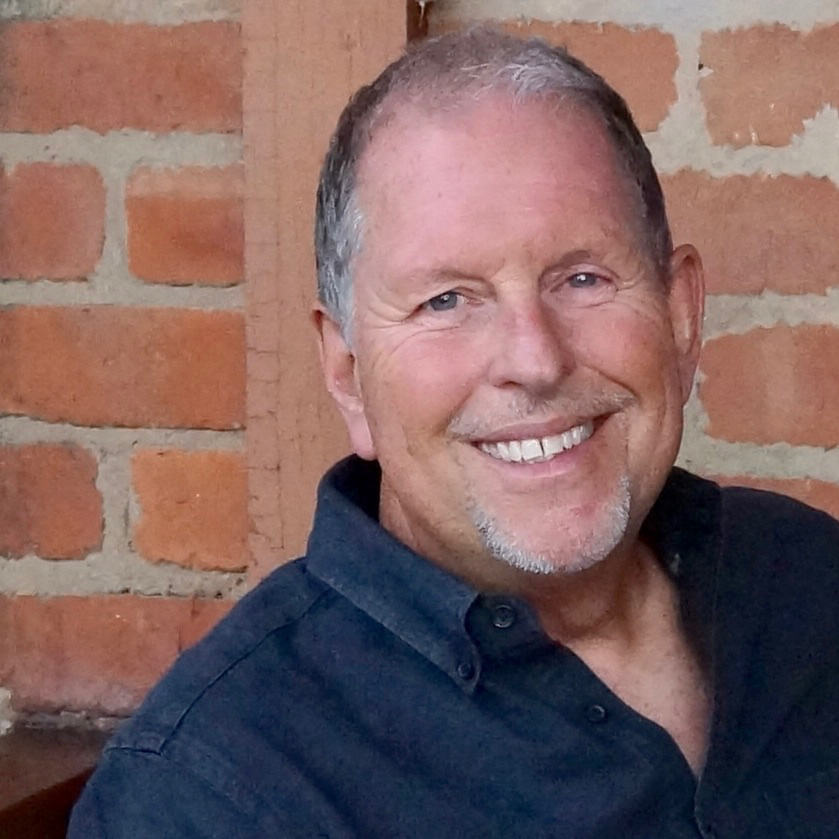 Doug Scott
After spending 25 years in the corporate world as an account executive with a major apparel manufacturer coupled with 10 years in new and brokerage yacht sales, Doug brings an attention to detail and follow through that will make the search for your next yacht an enjoyable process. Specializing in trawlers and motor yachts as well as racing and cruising sailboats from 40 to 60 feet including both domestic and foreign manufacturers with a knowledge of layout, systems, and hull design, Doug will help you cut though the endless variables and find the perfect fit for you. He will guide you seamlessly through the entire purchase process from survey/sea trial to decommissioning and shipping. Doug conveys a genuine love of the process and a professional approach in helping you find your next boat.
Awards and Achievements:
Certified Sales Representative, Island Packet Yachts
Technical Specialist, Catalina Yachts
Sales Professional, Hunter Marine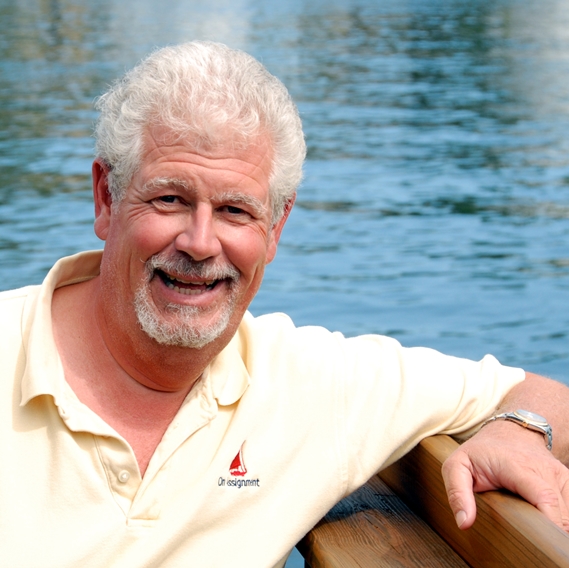 John Barr
Capt. John Barr started his water career as a child, from home ports in Chautauqua, NY and Stonington, CT. After college, he moved from the Atlantic to the Pacific and sailed from Santa Monica Yacht Club in Marina del Rey, CA and later from Channel Islands Yacht Club, in Oxnard, CA for over 25 years. His own boat is a Catalina 42 Mark II, in which he frequently sails from his home port in Stuart, FL to the Bahamian  islands. He is a member of the Seven Seas Cruising Association, Channel Islands Yacht Club, Hope Town Sailing Club, and the Waterway Radio and Cruising Club. He is a professional mariner and holds a USCG 100 ton Masters license, with sailing and towing endorsements, Electronics Officer, STCW-95, MMD, and TWIC. His goal is to perfectly match the buyer to the boat, whether when ordering a new boat or selecting a brokerage vessel.  As a veteran cruiser, he understands both the vessel and the systems that allow for a safe, comfortable, fun-filled passages afloat. He is sales manager for the Stuart, FL Massey office.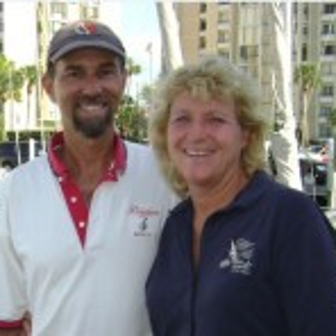 Jeff Grossman and Jean Levine
Jeff Grossman and Jean Levine
Jeff and Jean assist couples in realizing their sailing dreams with their company Two Can Sail. Captain Jeff & Captain Jean enjoy sailing together as a team. Jeff grew up sailing in the Florida Keys and the Bahamas and learned to visually pick through reefs before learning to drive a car. Jeff has been actively boating over 45 years, sailing as Captain since the age of 15. Jean has been sailing since she was12 years old first on the Chesapeake Bay and then in the Caribbean on vessels ranging from sunfish to 80' schooners. Jeff and Jean have extensively cruised the Caribbean, the east coast of the U.S. from Maine to Texas, as well as the Yucatan coast of Mexico, specializing in navigating the Gulf Stream. Jeff holds an Electrical/Computer Engineering degree and has worked with almost all forms of electronic navigation from B-52 Inertial Navigation systems to modern integrated ARPA radars. Jean is an Accredited Marine Surveyor (AMS), a member of the Society of Accredited Marine Surveyors (SAMS) and is ABYC Standards Certified. Both Jeff and Jean are 100GT Masters and ASA Certified Sailing Instructors. Over the course of their careers, Jeff and Jean have operated and surveyed several varieties of sailboats. Please refer to the following links for a comprehensive list of the types of ships they've worked with:
Testimonials
Dan & Sherry
We just wanted to say a heartfelt thank you to the both of you for all you have done to help us acquire our new sailboat. We could not have asked to find anyone more capable, friendly and knowledgable to guide and hold our hands through this. We are hopeful that we can continue to draw on the knowledge you both share and build a friendship that we can all benefit from in the near future. Thanks again, and we will see you soon!
Jim & Marcie
Island Packet 380, "Island Jim"
She's finally ours!! Just got the word. Marcie and I can't thank both of you enough. We owe you a debt that can never be repaid. We will rename her "Island Jim ". Marcie and I both turned in our resignations today. We plan to be onboard the first week in April. We are looking forward to seeing both of you soon. Dinner is on us.
Linda & Buck
Linda & Buck, Catalina 445 "Oasis III"
Thanks again for a great job. We really appreciate all your effort and expertise. You gave us so much valuable information. I truly feel so much more confident but not over confident. Look forward to keeping in touch and calling on you again in the future.
Connie & Brendan
Words can't express the gratitude for what your investment of time, skill, and patience has meant to us. Connie and I can't say "thank you both" enough to make a dent in the appreciation we feel towards you. Giving someone the ability to participate in something they really enjoy isn't quite like giving someone a kidney, but it's close.
Peter Trogdon
What a super job you two are doing teaching couples to do what you are passionate about. I know they are getting the best advice when they learn from you.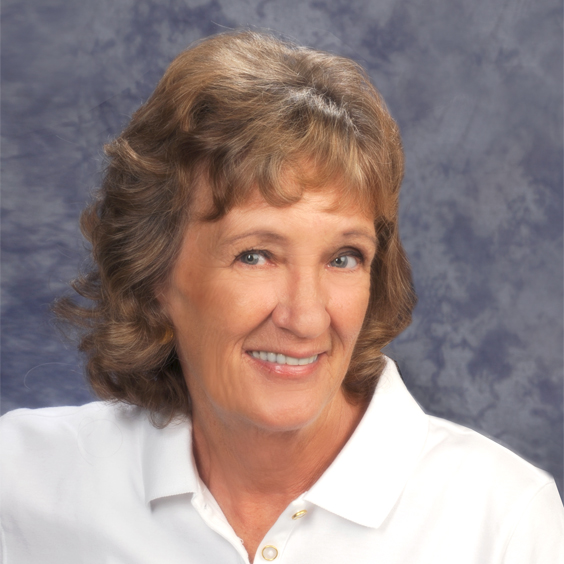 Susan Opland
Susan is an experienced Caribbean cruiser with extensive background in the yacht business. Her experience well qualifies her to assist in sailboat selection, outfitting and getting underway. Nothing pleases her more than hearing about others dreams, and sharing her experiences.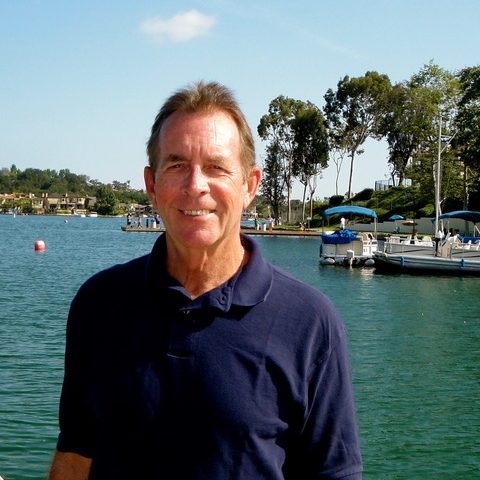 Scott Pursell
Scott's lifelong interest with boating, sailing, and ultimately his career, began as a youth sailing with his father in NW Ohio and at a YMCA camp in SE Michigan. Over the years he has sailed, cruised and raced many types of boats, including daysailers, one designs, offshore cruising and racing yachts, multihulls and many various powerboats large and small. Scott became involved in boating industry in 1976 with Rocky Mountain Marine in Denver, CO. After several years, Scott yearned for warm waters, and moved to the West Coast of Florida. There he managed numerous new boat commissioning and service yards, partnered in a yacht rigging and service company, and became involved in the charter business where Scott managed a fleet of approximately twenty yachts. Scott also was quite active in domestic and international yacht deliveries; power and sail, for private owners, brokers, builders and charter companies.
Scott's career with Massey Yacht Sales & Service began in January 1989 in Palmetto, FL, where he managed and oversaw the commissioning, outfitting, rigging and delivery of new and trade-in yachts. Within a few years, and with Ed Massey's encouragement, Scott turned his attention toward new boat and brokerage sales. During his tenure in Florida, he had the privilege to work with countless customer in Florida, throughout the United States and Internationally.
In 2012 Scott was reacquainted with his first love, who was living in Southern California. They married in 2013, and Scott moved to the "other West Coast", joining Heritage Yacht Sales in their Newport Beach, CA office. There Scott was active in new and brokerage yachts, both sail and power. In California, Scott maintained his Florida Yacht & Ship Salesperson's License, allowing him the opportunity to continue to represent existing and new clients with yachts located in Florida. In 2017 Scott earned his California Yacht and Ship Broker's License and in 2018 Massey Yacht Sales & Service established a presence in Southern California.
Scott looks forward to the opportunity to share his knowledge and experience with his customers and to assist them in making intelligent and well-informed decisions. Scott's continual professionalism and integrity is applied to the purchase of a new or brokerage yacht, and /or the selling of a current vessel.
Achievements and Awards:
Massey Yacht Sales Senior Sales Associate
Certified Professional Yacht Broker (CPYB)
California Yacht Brokers Association (CYBA)
California Yacht and Ship Broker License
California Yacht and Ship Salesperson License
Florida Yacht and Ship Salesperson License
CYBA and CPYB Continuing Education Seminars
Catalina Yachts Certified Technical Specialist
Island Packet Yachts Certified Sales Representative
Hunter Marine Certified Sales Professional
USCG Master License, 100 Ton (Retired)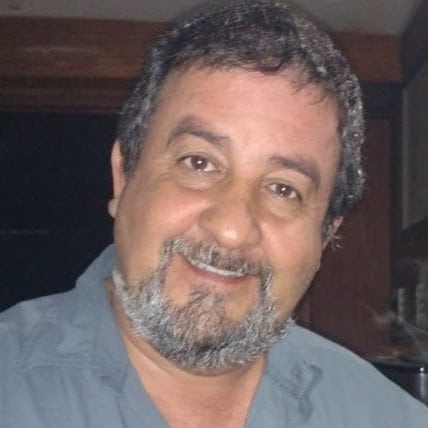 Captain Joaquin Diaz
Captain Joaquin Diaz grew up in, and around the waters off Biscayne Bay, the Florida Keys and the Bahamas. He holds a USCG 100 ton Master license and regularly teaches several courses for USCG license. In 2004 Joaquin, wife and children moved aboard their 41' sailboat and cruised throughout the Caribbean until moving back to Coconut Grove in 2017.
One sunny afternoon a friend in the marine finance industry asked, "Have you ever thought about selling boats? It seems to me that's what you should be doing." And so this was the beginning of a venture of passion.
Joaquin holds a Masters Degree in Architecture, and a Bachelors Degree in Construction Management. He is a Florida Certified Contractor, but it's the water that calls him like the sirens of Greek mythology. With an extensive practical knowledge of yachts, their systems, and what it really takes to meet your sailing expectations, he offers a wealth of information that can make the difference.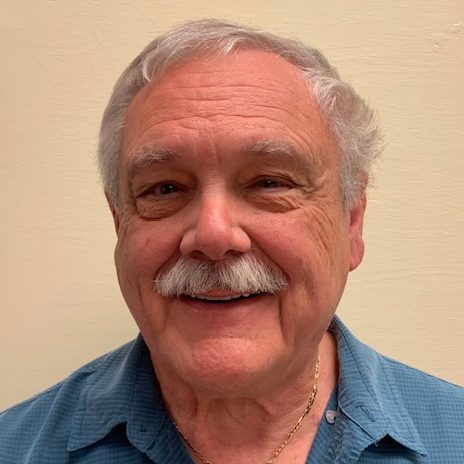 Steve Murray
Steve began boating and sailing while still in college (at the Univ. of NH) sailing on Lake Winnipesaukee, NH, later obtaining his sailing credentials (equivalent to ASA 101 thru 104) at the Boston Harbour Sailing Club in 1978.
After retiring from a successful executive career in Telecommunications, Steve began his second career as a Delivery Captain (with over 10,000 "blue water" miles) delivering both power and sailing vessels to and from the Caribbean and the US East Coast. Between deliveries, Steve is a charter captain for the WindWard Sailing School at Amelia Island, FL. In addition, Steve was captain on Laurene, a Bruce Roberts 65 ft. Ketch, for which he implemented a significant refit in 2016. In his spare time, Steve, builds custom fishing rods, builds model wooden ships, and he and his wife escape to fly fish for the ever elusive brown trout.
Steve holds undergraduate degrees in Business Management, and Electrical Engineering, and also holds an MBA. Steve, also holds a USCG Master 100 Ton license with sailing and towing endorsements, and is a member of CAPCA. He lives with his wife and two Cavalier Spaniels in the Amelia Island, FL area. With his over 40 year long boating experience and knowledge, Capt. Steve is very eager and able to assist you in finding the vessel that suits your needs best.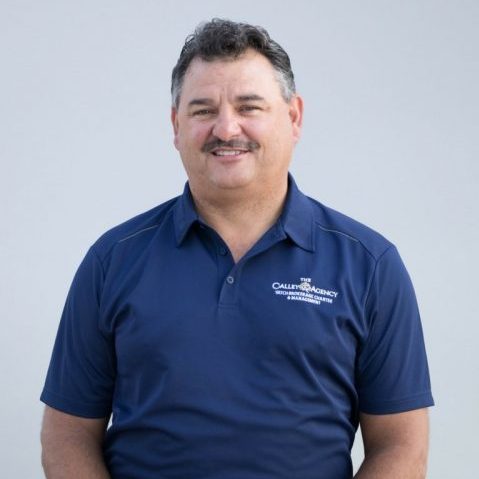 Greg Calley
Captain Greg has been a boat broker since 2014. As a Long time boater Captain Greg has earned many licenses and certificates; The First US Power Boat advanced power boat instructor in Florida; American Sailing Instructor Offshore; ABYC Electrical Tech; 200 ton USCG Captain; and 40 years as a Aviation Maintenance Technician. Captain Greg has sailed many thousands of miles, completed the Great Loop, and has operated everything from a skiff to a 120' sail and power vessels. Captain Greg has an unparalleled eye for mechanical detail and vast experience that all of our clients have come to rely on.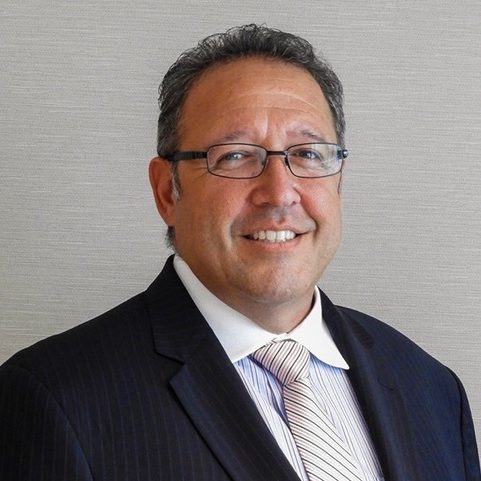 Jose Torres
Jose joins Massey after a successful 28-year career in sales, technology, risk management and business consulting working for global consultancy firms PriceWaterhouse, Ernst & Young and Protiviti and super regional insurance companies and banks. He earned his B.S. in Computer Science from Iowa State University located in Ames, IA in 1988. Jose had his first experience boating while growing up in Puerto Rico running his father's sport fishing boat on the west coast of the island. While in college he worked for 3 years for The Boy Scouts of America as a National Staff at the Florida Sea Base in Islamorada, FL where he was first licensed as a captain and ran base boats to take scouts diving and supported the sailing programs. After college, Jose spend several years working as a licensed captain running dive charters and teaching scuba diving, for Lady Cyana Divers and Florida Keys Dive Center in the Florida Keys. In 2013, Jose expanded his interest of boating by becoming a sailor. While living in Coconut Grove, FL he joined the Coconut Grove Sailing Club where he learned to sail and became US Sailing certified sailor through Basic Cruising certification. He participated in many regattas as captain and crew. Through his demonstrated boating & sailing experiences and business background Jose has a proven track record of building relationships, understanding his customer's needs and identifying the best solutions for his customers. He will bring his passion for boating and problem solving to help both buyers and sellers find the perfect vessel for their needs.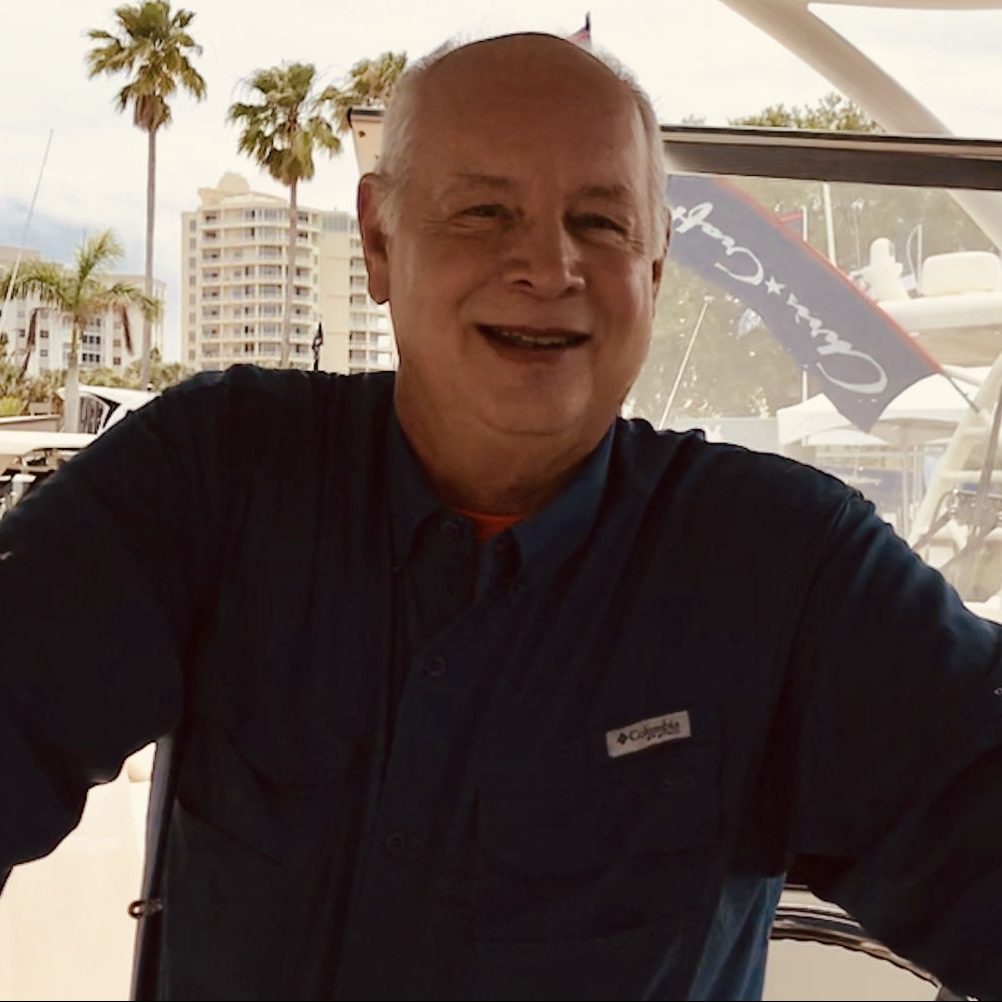 Mike Yonker
As a boat sales professional for Massey Yacht Sales and Service I promise to strive for a satisfying and successful experience when purchasing a new or used yacht. Whether you have given us the opportunity to sell or assist with the purchase of your yacht, my service and support throughout the process will exceed your expectations. As an owner of sail and powerboats I have always had high expectations as a buyer as well as a seller. I am meticulous and detail oriented with the maintenance and upkeep of these vessels and aircraft. I am acutely concerned with safety, quality, workmanship, and value. I commit to employ all my resources and the resources of our entire team of brokers to the endeavor. I will engage you to insure your needs are met, finally making an informed and appropriate decision in the end.
I was introduced to boating at eight years old sailing a Sunfish on the Schuylkill River in Philadelphia, Pennsylvania. I purchased my first boat at eleven years old with the help of my father. An older wooden runabout with a small Mercury outboard which we refurbished. After growing up in Philadelphia and spending many summers on the Atlantic beaches of New Jersey-Barnegat Bay, Atlantic City, Long Island and surrounding waters my family moved to Bethesda, Maryland. As a young teenager I spent my summers on the Chesapeake Bay at YMCA Sailing Camp and polished my nautical skills. Summers on "The Bay" served as my foundation for safe and knowledgeable boating and a lifetime of enjoyment on the water.
Moving to Florida in 1979 my family spent much time on the water in the Florida Keys and around Sarasota Bay, Tampa Bay, the Gulf of Mexico, and surrounding waters. I cruised the BVI's on my first bareboat charters and later skippered two bareboat charters, Croatia (2016) and Greece (2017). I enjoy sailing on larger vessels and have certifications with the ASA-American Sailing Association. The IPC-International Proficiency Certificate with ASA gave me the credentials to be a bareboat skipper. I also have instructor qualification to teach ASA certifications and RPBA-Recreational Powerboat Association instructor qualification to teach powerboating certifications. I am a USCG Licensed Captain with 50 Ton Masters. In 2019 I started Florida Sailing and Powerboating School and Charters. I became a licensed Florida Boat Broker in 2019.
Certifications and Licenses
USCG Licensed Captain-50 Ton Masters-May 2017
Certified Instructor for ASA/RPBA to teach sailing and powerboating up to 70 ft length-2016 to current
Florida Boat Broker-2019
Private Pilot-SEL, Instrument Rated, Jet Aircraft SIC, High Performance, and High-Altitude Endorsement
Scuba Diver-PADI Certified 1978-Advanced Open Water, Tech I Deep Water-2017
Business Related
Owner and CEO of Mar Adentro Marine and Charter Services, LLC established March-2017
Owner and Head Instructor-Florida Sailing and Powerboat School and Charters-Affiliate School 882 for the ASA-Established February 2019
Organizational Affiliations
Vice Commodore Bay Sailors of Tampa Bay-A Sailing Club-2017 to 2019
Commodore-Elect Bay Sailors of Tampa Bay-A Sailing Club-FY 2019 to 2020
Member-Sarasota Sailing Squadron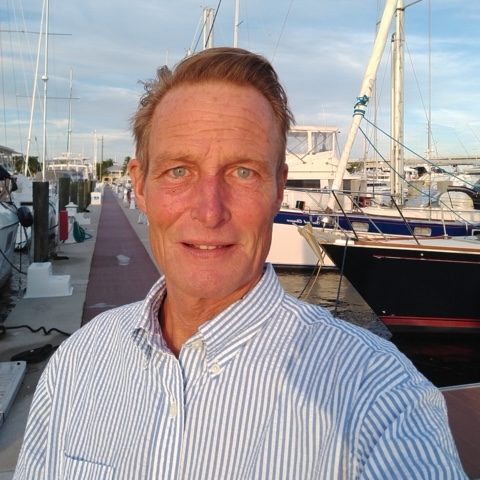 Keth Comollo
My love for all things to do with boats and life on and around the water began at an early age. My experience working in a cold warehouse in Boston repairing boats during the winter was just a beginning and eventually led to a diverse life of racing and cruising all over the world. An early interest in offshore racing led to being First Mate on a Santa Cruz 70 that concurrently held the elapsed time records for the Annapolis-Newport Race, the Stamford-Vineyard Race and the Marblehead- Halifax Race. With a love of travel, I then turned my attention to seeing the world by boat and was First Mate on a few private yachts visiting the Caribbean, South America, and the South Pacific with visits to Australia, Indonesia as well as New Guinea. After four transits of the South Pacific, I got the itch to fulfill a lifelong dream and participate in the '94 Twostar Race on a 40-foot trimaran. An upwind doublehanded Transatlantic Race that is considered one of the toughest on the planet we were fortunate enough to not only be one of the few boats to finish we were able to win our class. I currently live with my wife Coleen on our 38-foot sailboat "Kayode" in Stuart, FL.
My diverse background in boats of all types large and small with a thorough knowledge of systems as well as extensive cruising and racing experience aids my ability to help anyone sell their current boat or find their new dream boat. I look forward to working with you.