Travel from May 12 through May 28 (16 days): Black Point > Staniel Cay > Highborne Cay > Cape Eluethera > Governor's Harbor (Eleuthera) > Hatchet Bay > Meek's Patch (Spanish Wells) > Tilloo Cay (Abaco) > Hope Town > Treasure Cay > (Green Turtle Cay by ferry) > Great Guana Cay > Marsh Harbour
Greetings from Marsh Harbor, Abaco! It seems like a short while ago that we left George Town, Exuma, and it truly was! It took us 16 days to make the trip up which was nice because Perry had time to enjoy some of the surrounding cays before we had to park the boat again so he could head back to work. We left George Town the day after our daughter flew back to LA and headed to Black Point, a place we had stopped on the way down the Exumas. Given that we never know when we will have weather windows to travel, our goal was to simply get to the Abacos via Eleuthera as quickly as weather would allow knowing Perry had a flight to catch on June 2. We obviously made it in plenty of time and weather was great for the most part, but you can read more about that below.
After one night at anchor in Black Point and a reminder of how much we like the rum punch at Lorraine's, we scooted up to Big Major/Staniel Cay. This is the original place famous for the swimming pigs and where large mega yachts spend the winter. It was extremely busy on our way down the Exumas so we had agreed to stop on the way back up and it was definitely less crowded. We took the dink (dinghy) over to the Yacht Club at Staniel Cay to eat and to look around the very small settlement. I also swam (read "ran from") with the pigs, but it was terrifying because they are pretty darn aggressive. I threw them some bread and made a beeline back to the safety of Perry and the dinghy! Note to self: leave wildlife well enough alone.
That night at anchor, we went through the most awful thunderstorms ever at Big Major with 20 or so of our closet boat friends. One of the boats clocked winds at 50 knots. We have NEVER ever rocked and rolled so much on the boat! Winds were from the southwest so we had no protection whatsoever from wind or waves and the waves were 4-6 feet. In an anchorage! Everyone was on deck with engines running and radios on, us included, praying we wouldn't drag into anyone or that we wouldn't get dragged in to! Our anchor dragged just a bit but thankfully, reset itself. Two, 30-foot tenders belonging to a couple of mega yachts were lost on the rocks in the storms and one sunk. It was a really crazy night. VHF chatter the whole time – everyone checking on everyone. We saw the holed boat as we left the next morning. The forecast was for "light and variable winds and isolated storms" but this was an awful squall. Please be assured we were taught to always put out more rode (anchor chain) than necessary and that's what we did here like always and it saved us from dragging and having to reset the anchor in a squall.
After that excitement, we had a good sail the next day all the way up to Highborne Cay. We stayed just one night at the marina there and then made the 26 mile trip across the Sound to Cape Eleuthera. We came into the Cape Eleuthera Resort and Marina which happens to be owned by the DeVos family (Betsy DeVos is our current Secretary of Education.) After a couple of days of down time and doing laundry, we wanted to continue forward motion given a good weather window so we bypassed Rock Sound and went on to Governor's Harbor. I forgot to take any pictures at these stops. The water was still beautiful, though, and the landscape more lush than the Exuma scrub. After exploring Governor's Harbor for a day, we headed up to anchor in Hatchet Bay.
Hatchet Bay is famous for its narrow, rocky entrance and great protection from all directions. The town there (Alice Town) is a small, poor one so we opted not to go in. It was also a Sunday so we knew not much would be open. We scooted out the next morning bound for Meeks Patch near Spanish Wells, but first, we had to go through Current Cut! Current Cut is the most dangerous cut in all the Bahamas. Current can rip through over 10 knots and it's really narrow with rocks on both sides, so it's aptly named. Sounds fun, right? Add to that thunderstorms and zero visibility. We circled in bad storms for two hours waiting for them to clear knowing full well we would likely miss our slack tide window for the cut. The next cut down would have added 20 miles and 4 hours to the trip so we were really hoping to make the cut at Current. Bottom line – there were four of us waiting to go through and as soon as we had visibility from a break in the rain, we all went through. We were on the later side of the perfect time but saw no more than 2.6 knots of current. It was a little stressful with the storms blowing up all around us that morning. Once those storms cleared, though, we had an unbelievable stretch of perfect weather, and when your life if mostly camping at anchor, that's a big deal.
The next morning it was a short, 1.5-hour motor over to Hope Town. It's the first time since we've owned the boat that we've had to time a location with the tide in order to make it in with our 5-foot draft (our keel is 5 feet below the surface of the water.) Hope Town was a "squeaker" to get into even at high tide, but worth it. We spent two days there and rode out some stiff winds in the protected harbor on a mooring ball. A lot of time was spent exploring, including a trip to the top of the iconic lighthouse. We walked to the Atlantic side, too, with gorgeous views and beaches. Still adjusting to a plethora of bars and restaurants to choose from (unlike the Exumas and Eleuthera,) we ate out a lot! I truly lost my mind at their coffee shop! We hadn't had a Starbucks since February so a fancy coffee drink was quite a treat!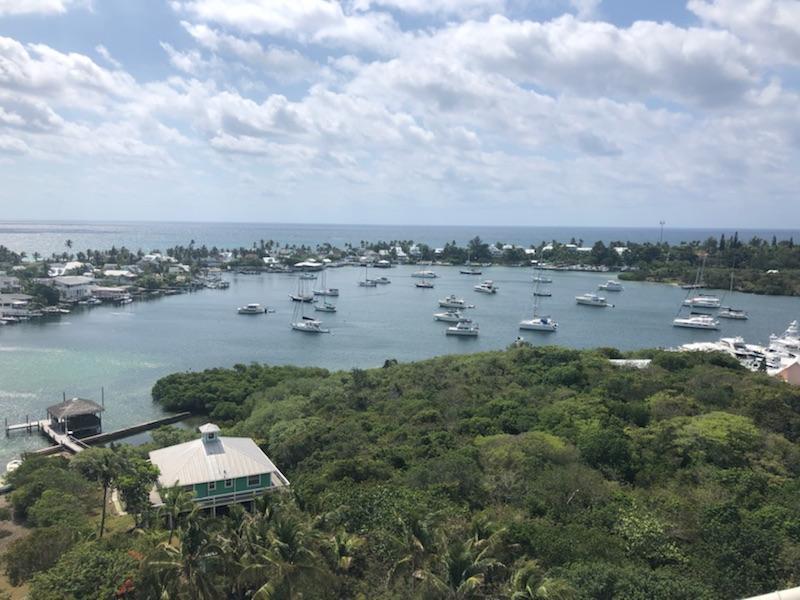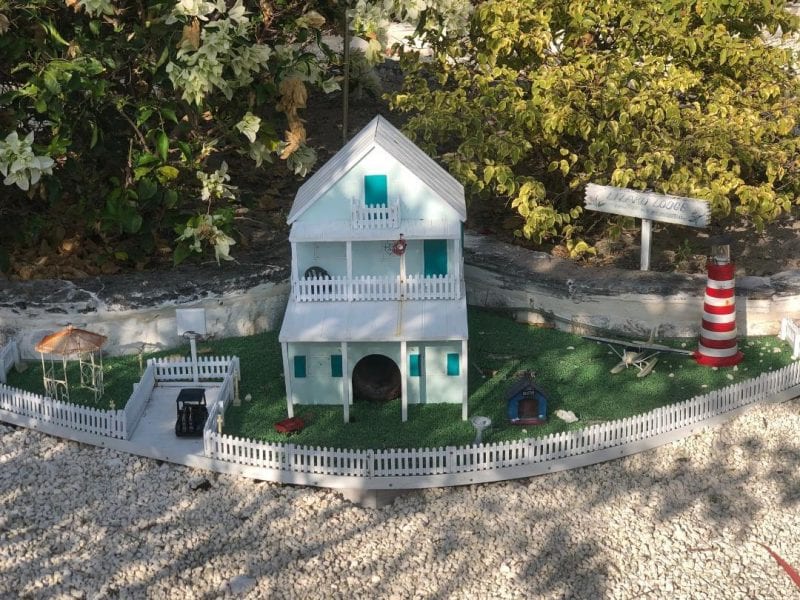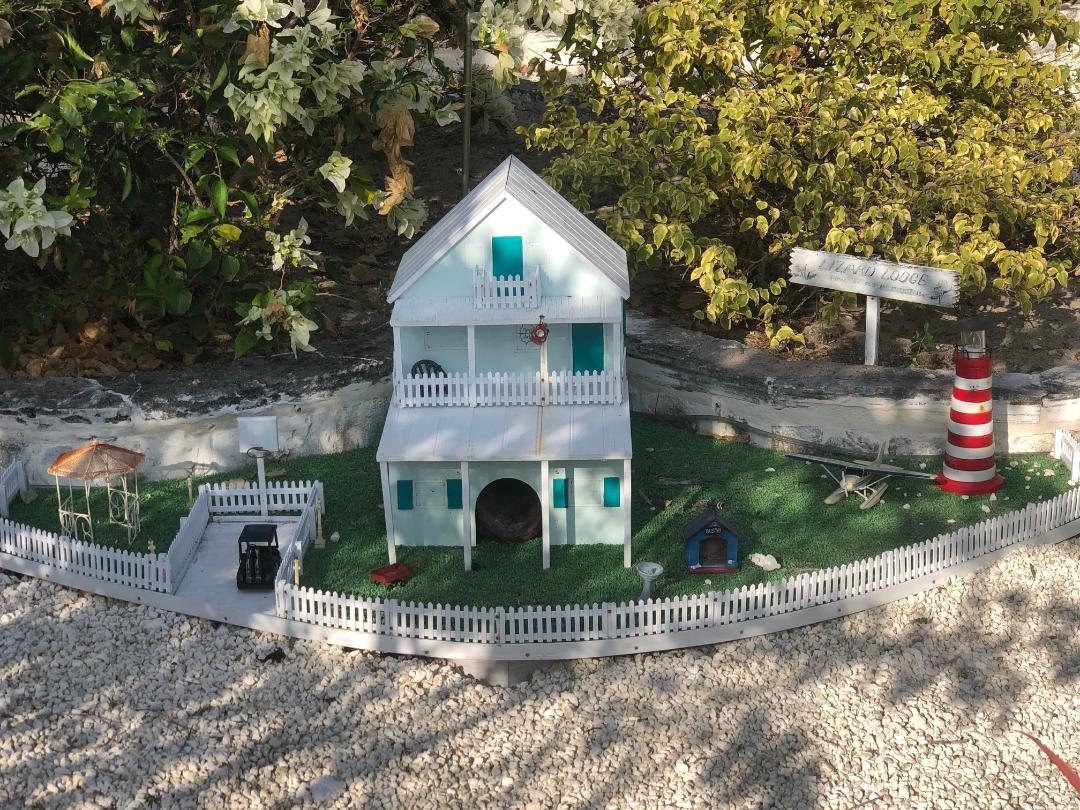 We left Hope Town for Treasure Cay and had a nice trip in the Sea of Abaco with reefed sails. We stayed at a marina there for a couple of days and went to one of the nicest beaches in the entire Caribbean (according to the travel magazines) and it was truly stunning. We ended up taking a ferry from Treasure Cay across to Green Turtle Cay which is kind of ironic since we have a boat! However, there is a large, shallow sandbar on the way that we realized we couldn't cross with our 5-foot draft. The option was to go out and around Whale Cay, but that particular day, Whale Cut was raging at 7 feet! We heard a couple of folks on the VHF saying it was just awful. We spent the day riding around the island on a golf cart, exploring, and you guessed it–eating.
Our next stop was Great Guana Cay to anchor for a couple of days and to kill some time before our reservation started at our marina in Marsh Harbour. Great Guana is a large cay famous for its beautiful beaches on the Atlantic side, and a bar called Nippers. It happened to be Memorial Day weekend so half of the population of Florida was there visiting as well! There were also a lot of chartered catamarans in our anchorage which was a new site. All of the cays we visited in Abaco are full of second homes and rental cottages. Again, after the Exumas, a lot of civilization. It's difficult to make comparisons between the islands in the Bahamas. They are simply different from each other – apples and oranges – and we like both!
We are now in Marsh Harbour at a marina. We had planned to be here just for the month of June while Perry went back to work in Kabul, and I, just like George Town, would stay with the boat. Unfortunately, with little notice, Perry has been called back to post in Kabul for the remainder of the year. (Insert sad face emoji here!) Our plan to visit the east coast of the US and be farther north for hurricane season is no longer in the cards so we will ride out the first part of hurricane season right here in Marsh Harbour. So little notice in fact, we didn't even have the option to cross back to the east coast of Florida. He will get R&R the month of September when we hope to take the boat down to a marina in a hurricane hole in Great Harbor Cay in the Berry Island chain of the Bahamas. An advantage of being there, too, is we will be positioned further south to head to the Caribbean at the beginning of 2020. All weather permitting, of course.
Marsh Harbour is the third largest city in the Bahamas after Nassau and Freeport so I have most everything I need right here. I will spend some time off the boat to visit family back in the States. The boat is now pretty much prepared for hurricane season (remember we went through Irma as a Category 2 back in Palmetto/Bradenton and she did just fine.) What little we have to finish because I'm living on the boat, the marina staff here has agreed to do. Other than the ease of getting to and from the boat, the Bahamas isn't that much different than Florida when it comes to the possibility of getting hit with a hurricane and as far as our insurance, Florida is the same as the Bahamas. A named storm is a named storm no matter where it is (and our deductible simply doubles.) The airport here has flights available on Delta, American and United which is great. Great Harbor Cay has an airport as well which is an absolute "must" for us.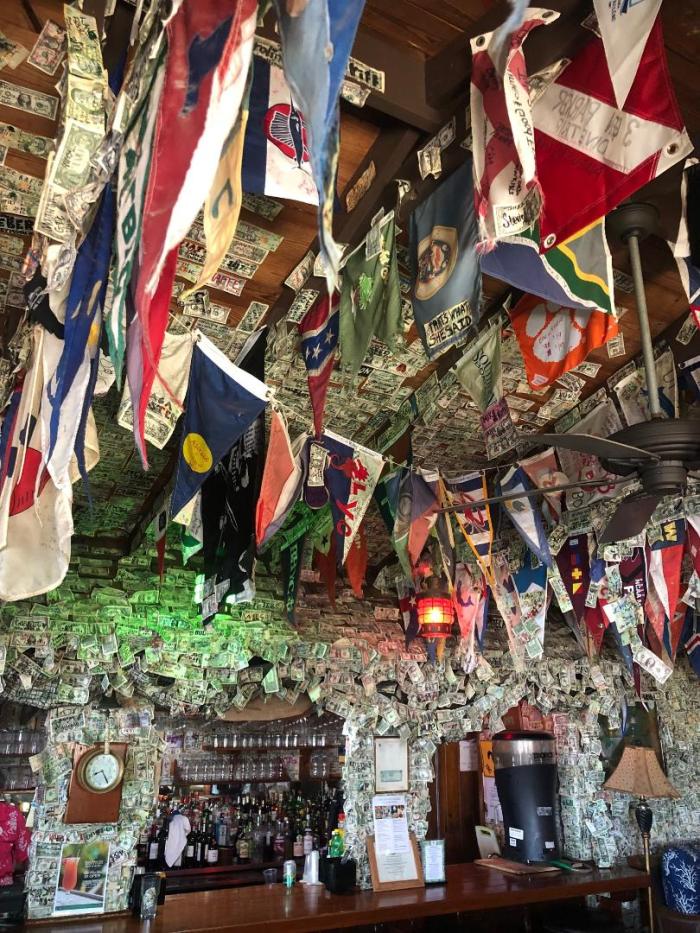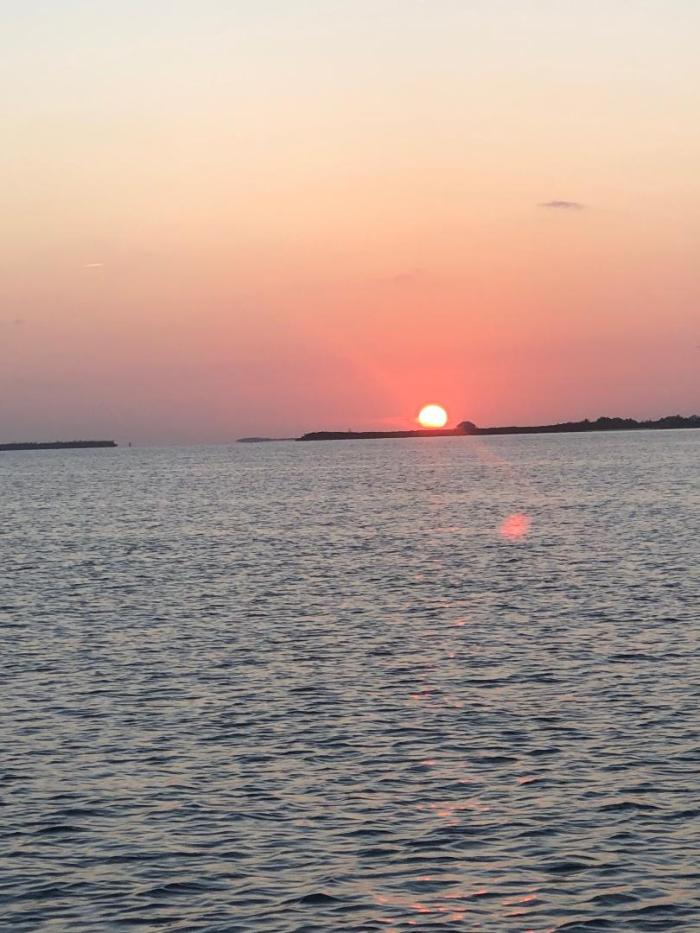 That's pretty much going to be all of our traveling for a while so I will supplement this blog with some #boatlife posts and will resort back to Facebook for "regular" posts of my travels off the boat. Until Perry and I are back on the boat together in September, I bid you "Happy Sails!"