Palm Beach Yachts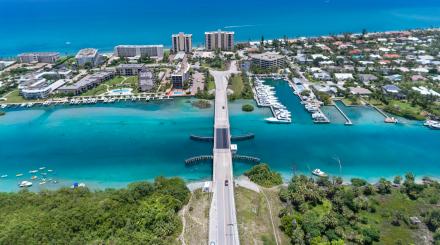 If you live in Palm Beach FL, it is likely that you may have considered the ultimate status symbol across this area. Many people that live in Palm Beach own yachts and there are a number of prestigious marinas and docks throughout the area for you to explore the waterways. With so many majestic vessels for sale across the area, finding a reputable dealer can make sure that you are getting the best deals and a quality vessel that you can enjoy. 
Massey Yacht Sales is a company in Palm beach offering Yachts for sale and a wide range of vessels for you to consider or your own pleasurecraft or business. Our directory of Palm Beach Yachts can present you with a wide range of options when it comes to finding the right cruiser or the ideal style of boat that will suit your needs of luxury. 
Our staff members can provide comprehensive advice on the latest Yacht models from top manufacturers like True North, Down East, and Catalina, we are also able to source the latest models of yachts from the local area from dealers seeking buyers just like you. 
We provide ongoing assistance each step of the way through the purchase, including assistance with financing, narrowing down your search and meeting all the requirements for your upcoming yacht purchase. We focus on creating a service that delivers customer satisfaction and ease of convenience throughout the process of buying a yacht. 
To get started with our service, we just need to know your budget, some of the features that you would like to consider for a yacht as well as the preferences you might have for propulsion. We specialize in yachts that range from Powerboats all the way to large scale sailing vessels. 
Our team can make recommendations on the best type of yacht that will serve the needs of your business or your personal needs. We can help you find a yacht that will be an ideal size or help you finance the yacht of your dreams. We work with buyers of Palm Beach yachts to help them get everything from charter cruise solutions all the way to yachts that can be used for a day out with family and friends. 
Massey Yacht Sales also offers the chance for ongoing assistance with service on yachts. We have a team of dedicated mechanics that can provide support for our yacht purchases. Whether you need a quick once over before your purchase or ongoing maintenance assistance, we are the team that can help you today. 
From our search page, we want to make it easy for you to view details on all vessels we have in stock. You can pull up profiles for each yacht in your price range as well as learn details on how to contact the buyer. From the page, you can find a yacht inside your price range as well as list yachts for sale to help you trade up. We are professional yacht brokers and as a result, we have the audience to advertise your vessel on. We can help you sell your vessel with ease and get you a fine upgrade for your yacht. We want to ensure that you can get the very best in yachts for your budget and a fair offer on your yacht when the time comes to sell. 
Contact us today if you are searching for a Yacht in the greater West Palm Beach area. We can make sure that you can access the highest quality of vessel, financing, and more for all of your needs on the water.