Sailboats For Sale Pensacola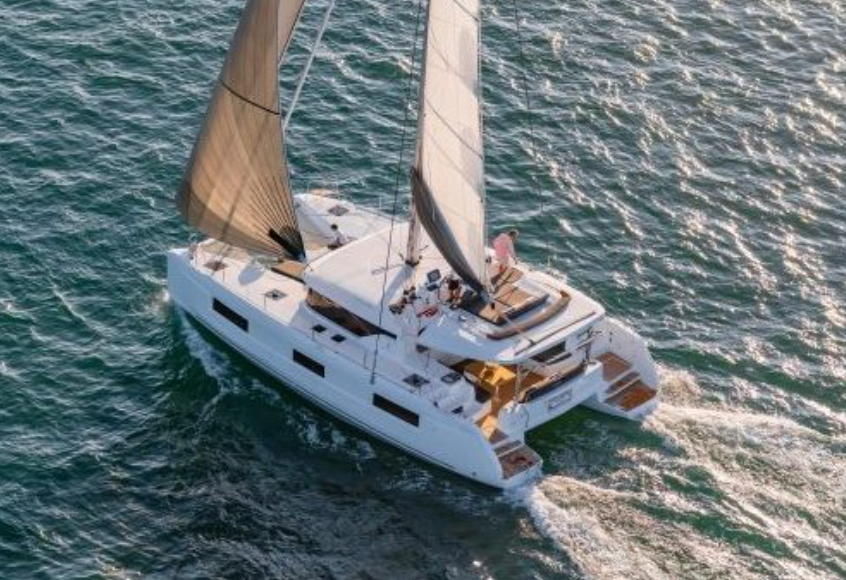 Nearly 40 Years of Continuous Sales and Outfitting Professionalism
Massey Enterprises, Incorporated has continuously been in the yacht sales and outfitting business in Florida since 1977. Massey Yacht Sales & Service has continuously been in the yacht sales and outfitting business since 1986. During that nearly forty year period Massey has sold and outfitted new and pre-owned sailboats, trawlers, motoryachts, downeast style yachts, sailing and power catamarans. Massey has sold and delivered in excess of 4,000 yachts from 28' to 62'.
Massey was the sole sales agent in the United States for Sunsail boats being placed into charter for twelve years. Massey has owned a sailing yacht charter company in the Tampa Bay area.
When you are seeking sailboats for sale in Pensacola it's extremely important that you do your research and take a look at many models of sailboats before you make a decision. Buying a sailboat on a whim or as a good deal may present you with far more trouble than you thought possible. Buying a sailboat can often be more challenging than purchasing a new car. 
Our experts and yacht brokers would like to provide you with a top list of some of the main things you need to consider before you look at sailboats for sale in Pensacola:
Consider The Size of The Boat You Need
You might be looking for a smaller vessel that you can take out with one or two family members or you may be looking at a larger boat that you could spend time on with your entire family. Consider the size that you need and the comfort that you're expecting as you are going to be sailing overnight or as you spend countless days out on the water. Determine the size that you need and the amenities that will be required for the type of sailing that you want to do. 
Think About Where You're Going To Sail
If you're sticking to some of the calmer waters across Florida, it's likely that you could manage with a smaller vessel. If you're planning on taking to the open ocean, however, you may want something with more stability and extra strength. Looking for a vessel that has all of the features that you need to take on a longer sailing voyage is important if you ever planned on going out into the ocean or chartering very long journeys. 
The Experience You Have
When looking at sailboats for sale in Pensacola it's important to know your boating experience. If you're purchasing a large boat as your very first, there's a greater chance that you could put yourself in a compromising situation. Larger boats can be difficult to handle and losing control of a larger boat in open water could be a very dangerous experience. Consider training on a smaller boat before investing in something that's more difficult to handle without a professional crew. 
Think About Used
When purchasing a sailboat in Pensacola it might be wise for you to consider new and used boats. You might be surprised to find the sailboats for sale in Pensacola that are in excellent condition and just a year or two old. You might even be able to find a real bargain in an older vessel if you're willing to put in some time and work for repairs and upgrades. 
Think About Additional Costs In Your Budget
Owning a boat can be quite expensive so it's important not to get in over your head. Large boats will often require insurance, more expensive docking fees, storage fees, crewing and charter fees for longer journeys, and more. You might also need to consider added costs such as the upgrades and repairs that are required to bring your vessel up to the best condition for sailing. 
Take some of these top considerations in mind when you are looking for sailboats for sale in Pensacola. If you would like to see some of the best new sailboats in the market in this area, contact us today to check our listings.