Yachts For Sale Stuart FL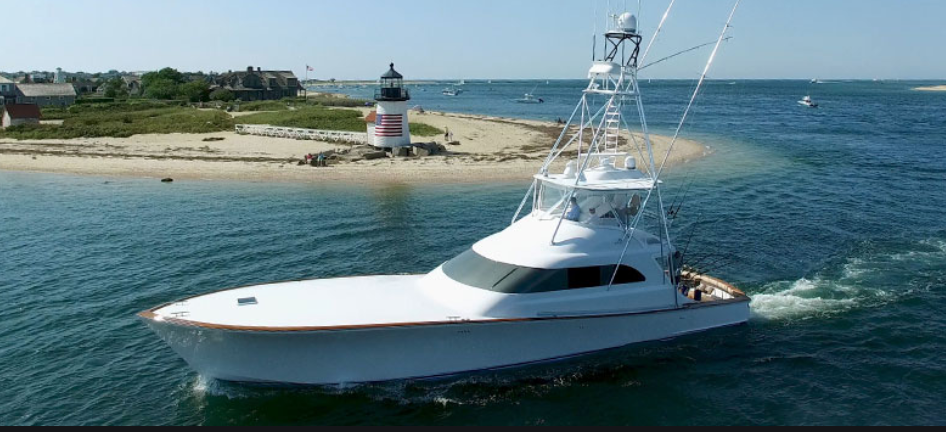 Getting the perfect yacht in Stuart Florida means finally living the lifestyle that you always wanted. With Massey Yacht sales, you'll have access to premier boat sales from across the state of Florida. Contacting us today can help you get started with your new lifestyle as a yacht owner or for upgrading your yacht to something new and exciting. Call us today as your adventure can begin right here. Massey Yachts has Yachts for sale in Stuart FL.
The yachts that we have for sale in Stuart Florida range from powerboats to sailboats and more. Whether you are seeking a high-performance yacht or the ultimate pleasure cruiser, we can help you get the best deals in the area and the finest in luxury yachts from top manufacturers. Now is the perfect time to buy a yacht foreign investment and the state of Florida and the greater Stuart area has plenty of beautiful places for you to dock your new vessel and enjoyed a greater Port St. Lucie and Stuart Florida. With our yachts for sale and Stuart Florida, you can enjoy a promise of the finest quality vessels and a wide selection of excellent options to suit your needs. Whether you value extra cabin space, a large deck area, luxury, or unique features, we can help source the perfect yacht that you have been seeking. 
The team at Massey yacht sales in Stuart Florida can help you to sell your previous yacht. We have a team of marketing experts and a comprehensive sales page that will make it easy for you to find a yacht within your price range or sell your yacht to interested parties across Stuart Florida. We offer a comprehensive yacht search option and an easy sales page to make sure you can quickly sell your yacht when the time is right. 
From our yacht search page, you can get the best in results for the make and model that you are looking for. Our team can also make recommendations on top servicing requirements and assist with repairs on your yacht after your purchase. We are a team of yacht sales and service experts and we expertly maintain clients yachts across the Stuart Florida area. 
As well as offering yachts for sale and servicing, we can also deliver assistance with comprehensive financing for your new yacht. Finding the assistance that you need to purchase your first vessel, quickly sell your previous vessel, or work at financing a future endeavor can all be handled through our business. 
We can assist in new yacht sales from Catalina, True North, and Down East yacht manufacturers. We work with our clients to custom build and outfit these yachts to produce the best experiences out on the water. If you've always dreamt of building a yacht, we can assist you today. 
Massey yacht sales and service offers the finest yachts for sale in Stuart FL with over 40 years of continuous sales and ongoing assistance, we maintain customer satisfaction with each new experience. We are a team that maintains excellent knowledge in the industry and we are always trying to help both buyers and sellers with any type of sale. Whether you are attempting to sell a large-scale yacht, or you are looking to enter into the market with a small family Yacht, we will offer you the same quality of customer service each step of the way. 
Contact us now if you are interested in purchasing a yacht in the greater Stuart Florida area.