Should You Buy A Powerboat Or a Sailboat
Whether you are taking a stroll down to your local docks, hanging out on the beach, or seeing all of the pictures and videos floating around on social media, it is impossible to catch a glimpse of the sweet, sweet boat life and not think to yourself "I should buy a boat!" It is not long before you are thinking about all of the adventures and relaxing afternoons you can spend out on the ocean, or even out at a lake. The boat life is such a simple one to imagine. While there are a lot of people out enjoying their time on a boat, those who are still on land wishing they were out on the lake are left pondering the all-important question when it comes to boating: Should I get a powerboat or a sailboat? For those with the means to buy a boat, the question can be truly perplexing. So, here is a helpful breakdown of each type of boat and we will help you answer the question of should you buy a powerboat or a sailboat.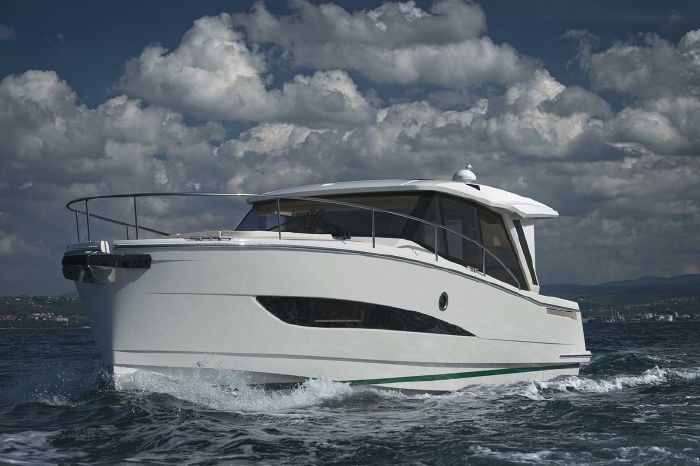 The Lure of The Powerboat
One of the easiest ways of getting into the world of boating as a sport is through motorboats. One of the reasons for this is that it takes a very minimal amount of training to become a power boater. All it takes is some time and dedication towards learning a few of the basic elements such as docking, picking up, and dispatching your anchor and you have enough of a foundation to begin your adventure. The easy access to powerboating makes them such an alluring option for those looking to purchase their first boat. There is a lot to be said for being able to become fairly proficient in your craft within the first weekend of having your boat. 
Another benefit of powerboats is that the huge variety in models and types means any possible use you would have for a boat can be catered. Whether you are looking to enjoy some water sports such as water skiing, wakeboarding, or taking the kid's tubbing, or you are looking for a more relaxing escape such as fishing, there are specific models built for it. 
There are even cruising powerboats, which can provide great live-aboard options if that is what you are looking for. The right powerboat can basically function as a vacation condo, except you will be able to vacation anywhere there is water and a marina. 
With so many options and styles of powerboats, the best way to decide which is best for you is to make a list of your boating priorities. This way you can find the right motorboat for you. 
Sailboats: Where Relaxation And Craft Meet
Where powerboats are user friendly and rather easy to get into, sailboats require a little bit more craft and skill to take full advantage of. Sailing requires you to learn some skills – which can mean taking classes with an accredited instructor or organization. 
A lot of the time people will learn the basics of sailing on a smaller boat and then slowly graduate to larger ships as their skills develop. This allows you to gain a much better feel for the wind, water, and the boat itself in order to gain some intuitive skill that can translate to sailing larger boats. 
One of the best ways to know if a sailboat is best for you is to join a sailing club, where you can test out all different varieties of sailboats before you have to make the decision to purchase one. This will also help you learn the basic fundamentals of sailing so that you are ready to hit the open waters when you buy your own sailboat. No matter which kind of boat you choose to get, here are Massey Yachts we can help you find exactly what you are looking for. Contact us today to learn more!