The Catalina 315 was first introduced in the year 2012 at the US sailboat show and since then it has been one of the most coveted yachts to seek out for collectors and day cruisers. All of these series 5 yachts and 315 models are proven for their materials and for the quality of construction in the sailboat design. There have been many innovations in the market with these vessels regarding their collision bulkheads, 5 part structural grids, rudder defense systems, T beam mast step systems, and the ball n socket chain plate systems for a more rigid experience on the water. 
Luxury touches give this yacht true staying power in the market as well. The interiors are beautifully finished and a true embodiment of what life at sea should be. It is these quality touches that made this boat Sail magazine's best new boat and the Cruising World's boat of the year.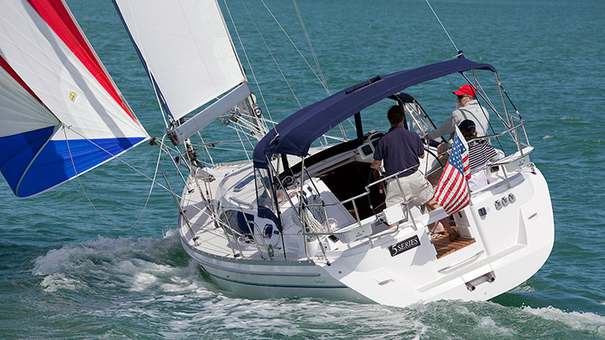 Scheduling a tour of this vessel will show you the incredible features that you can use in your own build. Choosing between the teakwood interior to the finishes on the decking, in the galley, and on the decks will make sure that you can get the perfect look for your vessel. It may not be easy for you to find a vessel on the market today that offers the same level of quality and customization. The Catalina 315 is a respected choice in the yacht world and an excellent solution to keep you in the best quality vessel. 
Having been featured in multiple sailing magazines and available at reasonable prices for an introductory yacht, this is the type of vessel that can last you a lifetime. The Catalina continues to boost the performance of this brand and offers the finest in high-level finishes, performance, and handling. Having one of these vessels built is like welcoming yourself into the yachting world. The high level of performance that you can enjoy from this vessel is difficult to match in another manufacturer within the same price point. The boat sails well even with a relatively small crew and it can perform on the high seas as well as in shallow areas. 
If you have been seeking the perfect versatile vessel that you can use to get into yachting as a hobby, you have got to consider this incredible vessel as an option for your purchase. As he comes from a well-respected manufacturer and with years of engineering backed behind it, this is a vessel that can offer you true excellence for your yachting purchase. 
This ship remains one of the finest vessels to prefer regular cruising, charters, experiences in shallow cruising, and more. It performs well in a wide range of situations and it can deliver exemplary support as a long-term cruiser or a yacht to live on and enjoy for long periods of time. The innovations on the Catalina model make it one of the greatest revelations in years for a quality sailboat. The custom options available for each vessel will help you to outfit the yacht to suit your specifications exactly. If you have been searching for a manageable yacht with excellent handling and high-quality luxury touches, this remains a fantastic choice to seek out. 
Contact us today if you would like more information on the Catalina 315 Sailing yacht, we can teach you more about how to outfit it, the best options to suit your luxury needs, and more.