The Catalina 425 factory Base Is Ready To Ride The Seas!
Another fine product from the Catalina line, the 425 factory base spans over 42 feet while boasting a fiber-glass hull. These characteristics coupled with the powerful engine ensure that you get your one-way ticket to your very own dreamlike cruise. 
Take A Dive In: What Does It Have?
Fully equipped, the model boasts a range of inbuilt features including heating, cooling, coolers, etc. Not to mention some custom added features like the Lippincott Custom Canvas Package that will add a personalized touch to your space.
Do you want an enjoyable afternoon on your sun pad deck? Or would you like to unwind and watch the latest shows on your 40" smart TV in the interiors, polished to look as aesthetically pleasing as possible? All of this while your below-deck autopilot takes care of the steering?
These coupled with the excellent signal service will ensure that you have the best possible time away from all the clutter of the world while onboard yet staying connected at the same time.
We All Love Fancy Specs
The model boasts of very structurally stable exteriors and interiors. The diesel-powered engine will give you smooth rides while you can relax knowing that your tanks have a large capacity as well. 
The ship also contains five accommodation spaces while having spacious interiors that can be attributed to its long-spanning dimensions and effective space management.
These are just a sneak peek of all the specifications. For more details, contact us!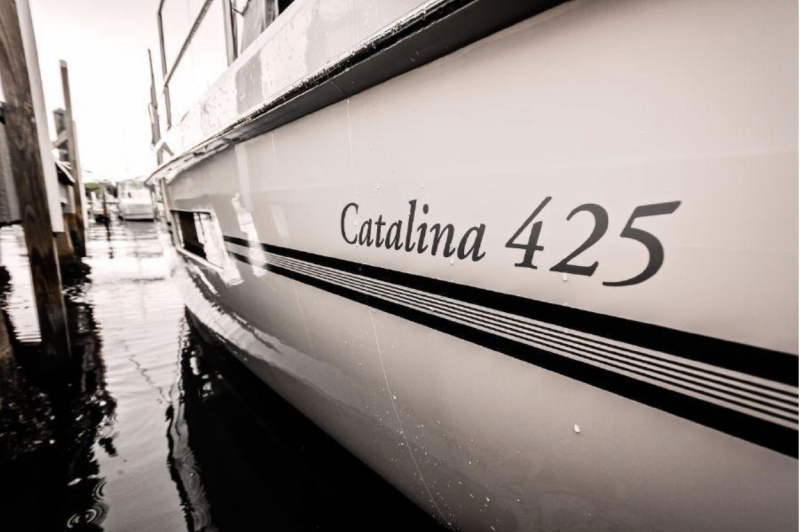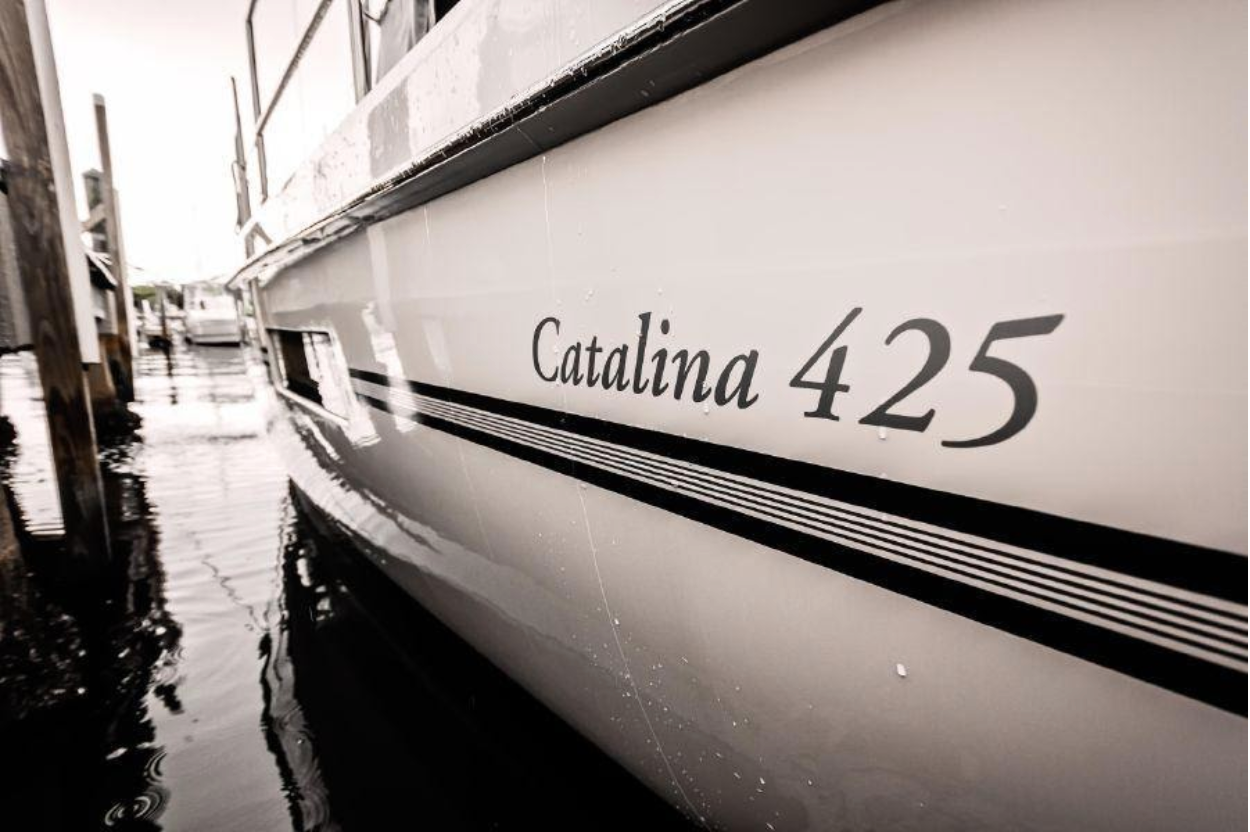 But Why Massey?
With an experience of 40 years, you can be sure that the delivered final product will be flawless. The structural systems? Checked and accounted for the finish? Great. Satisfaction? One hundred percent!
On delivery, you will get a full four days to take around on the boat by Ed Massey while learning about all of the new systems. You will also get to learn about how to sail and dock it.
Systems
All of the systems, from HVAC to plumbing, from interior decor to exterior cladding are up-to-date. We assure you that you do not have to worry about any issue clouding your precious day on the yacht.
Spacious storage will ensure that anything you bring along. Be it food or fishing gear, stash it away without another thought! All other aspects like lighting, safety, and electronics etc. are also accounted for and will work in coherence to give you a smooth and comfortable ride.
Inner Strength Is What Matters Most
You may want to ask what gives our yachts their incomparable structural stability. And we are ready to answer!
With precision and care, we carry out molding of the five essential components of the man skeleton structure. I.e. the hull, grid, hull liner, deck liner, and deck. All of this is done with great care. Solid construction is a big yes, and rest assured that Catalina has all the strength needed! 
Not Your Average Yacht!
So why not buy a yacht at any other place, you may wonder. Let us tell you what makes our models unique. The Catalina has some trademark features aside from the multitude that it already boasts of. These are its:
Strike Zone

– a strong and water-tight bulkhead.

Deep Defense Rudder System

– better response to impacts due to efficient steel-structured rudders.

T Beam Mast Stem

– A keel-stepped mast? Or do you want to go for a deck-stepped mast? Why bother asking when you can combine the two!

Secure Socket Mast Support

– Load transfer and watertight integrity are maintained with the industrial-strength chain plate layout
The Closer You Look The Better It Gets
Wait, that's not all! Many other features besides all of the mentioned are also your crewmates aboard your ship. Safe? Check. Secure? Yup. Functional? Check. Cool, fun, and beautiful? Definitely.
Conclusion
Your perfect cruise needs to have a perfect ship to accompany you and we have all the right things for you!
So what are you waiting for? Get your Catalina 425 factory base model now, put on your captain hat and get on board!
If you want to check out any more cool products like these, then check out the vast and awesome collection at Masseyyacht.com